Rampa motorizada utilizada par ael desplazamiento de material de estrio (desecho).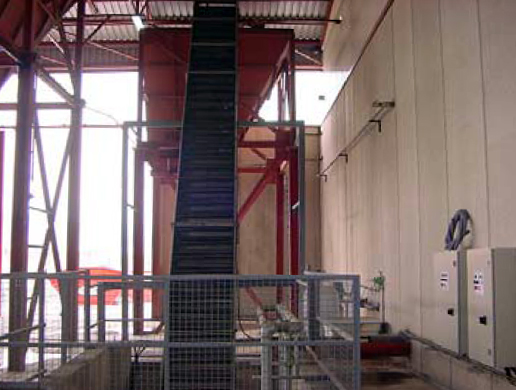 Lifter indicated for tomato, pepper, eggplant, melon …
Made entirely of AISI 304 stainless steel.
Electronic speed variation.
Underground evacuation system by underground channel with recirculation.
Submersible pump (Power according to installation).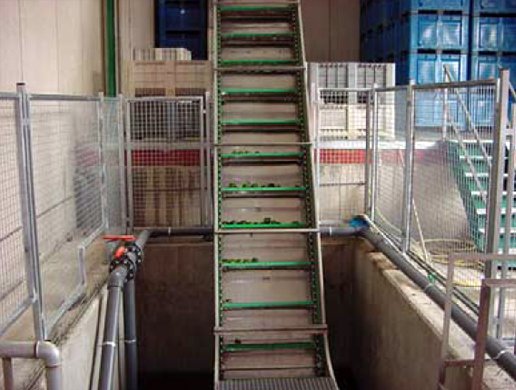 Two lift extraction lines.
It helps to avoids bad smells, insects, etc. i

nside the warehouse.